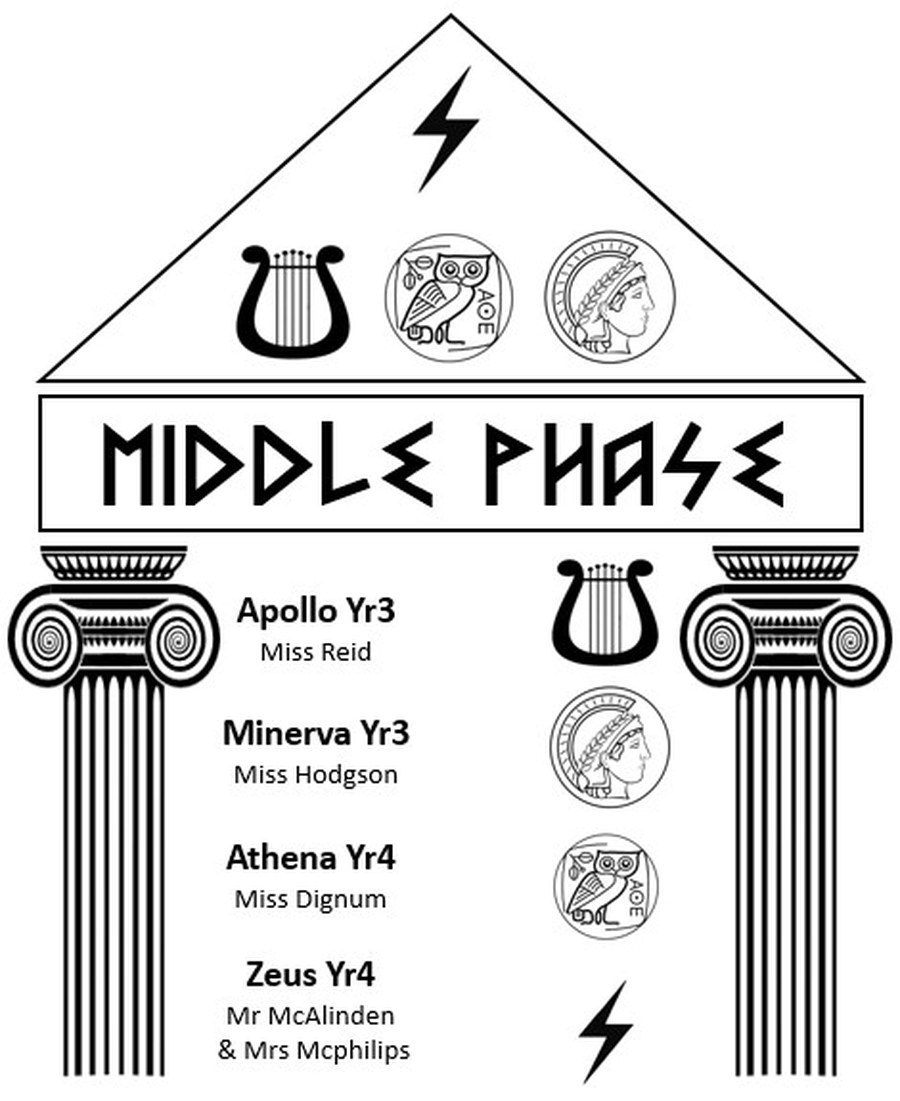 Welcome to the Gods and Goddesses phase!
The middle phase classes are all named after Gods and Goddesses. We have a phase motto which is
'Per aspera ad astra'
which translates as, 'Through difficulties to the stars......'
We want all of the children in our phase to feel happy and secure coming to school so that they can
learn to the best of their ability and reach their own stars! Keep checking back in with us to see the exciting things we have been doing! We'll post pictures of children's work and update you with information as often as possible.
The Star Catchers Phase teachers are Miss Hodgson, Miss Dignum, Miss Brown and Mr Nelson.
Spelling Guidance – some ideas to help with spelling!!
Link to TESSPaG
(click or copy and paste the link into a new tab or browser window)
Games
Write the word: on someone's back, in the air, with your eyes, on a wall/table with an invisible finger!

Speed writing – how often can you write the word correctly in 1 minute?

Mnemonics – make up a story to help spell the word
o was……was auntie sad
Break the words into parts and clap the sounds

Look for small words inside the words

Words that look the same

Use colours to write each letter differently

Write the word with letters of different sizes WoMaN

Draw the shape of the word

Write the words in sand, with paint or on different textures (eg. fine sand paper)

Visualising
o Look at the word
o 'Throw' it at a wall/door/side of the wardrobe/on the TV
o Can you still 'see' it?
o Spell it out loud
Write the word in fancy letters (bubble, cursive, italics, graffiti)

Look, say, cover, write, check

Use post-its. Stick them in suitable places at eye level.

Consonant circles – write the word then circle all the consonants.

Blue vowels – write the word then go over each vowel in blue.

Play spelling tennis one letter at a time.

Jigsaw – write the word down then cut it into pieces. Can you put it back together quickly?